WZRA

'

'



WZRA-TV is a You Tube channel presided over by sisters Athena and Alexia, who do webcam-interviews and attend red carpet premieres, events and concerts to get the latest celebrity scoop. 
To date, the sisters have posted interviews with three of the stars of The Neighbors: Max Charles, Isabella Cramp and Simon Templeman.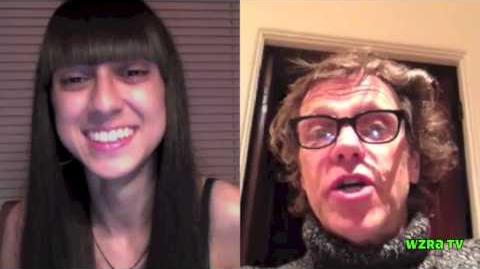 Ad blocker interference detected!
Wikia is a free-to-use site that makes money from advertising. We have a modified experience for viewers using ad blockers

Wikia is not accessible if you've made further modifications. Remove the custom ad blocker rule(s) and the page will load as expected.